Platform Features
Have you ever thought: "Things should be simpler?"
Spend less time juggling, and more time growing your business.
Sqimple keeps track of your sales, inventory, marketing, shipping and customer relationships. Take care of everything behind the scenes with financial, inventory and fulfilment systems.
What our customers say
Sqimple enabled easier growth for our business
Easy Account Access
Protected by username and password with direct access to accounts by secure Email or SMS. Never lock a customer out again!
Customer Journeys
Create automated rules to improve loyalty, reward your best customers and reengage lapsed customers.
Built in Support
Offer support tickets to ensure your customers get a fast resolution to any issues.
Subscriptions
Encourage repeat orders and build brand loyalty.
Supplier Management
Make sure you know what to order, when and from where!
Customer Care
Create notification triggers to optimise your customer support team and ensure your best customers feel the love.
Fulfilment
Ensuring the pick and pack process runs seamlessly.
Smart App
Reduce errors through the Sqimple App, scan products and manifests to create a clear trail of orders and stock.
Multi Channel
Know where all your stock is on all channels, updated instantly so you don't sell a product in store that was just bought on eBay.
Scan Orders
Scan a delivery from a supplier to automatically replenish your inventory.
Built in Purchasing
Utilise sales history to project stock requirements and make ordering a breeze.
Stock control
Enable admin mode in the app and update stock levels from the warehouse in real time.
Journeys
Automated Journeys will empower your Marketing with clever rules based on contact interactions and customer actions.
Campaigns
Built in Segmentation will identify your hottest leads and best customers to enhance your campaigns.
Audience Management
Dynamically segment your audiences to optimise communications and conversions, then let Sqimple keep it all up to date.
Tracking & Attribution
See the entire customer journey with built in UTM tracking, onsite signals, purchase history and loyalty data.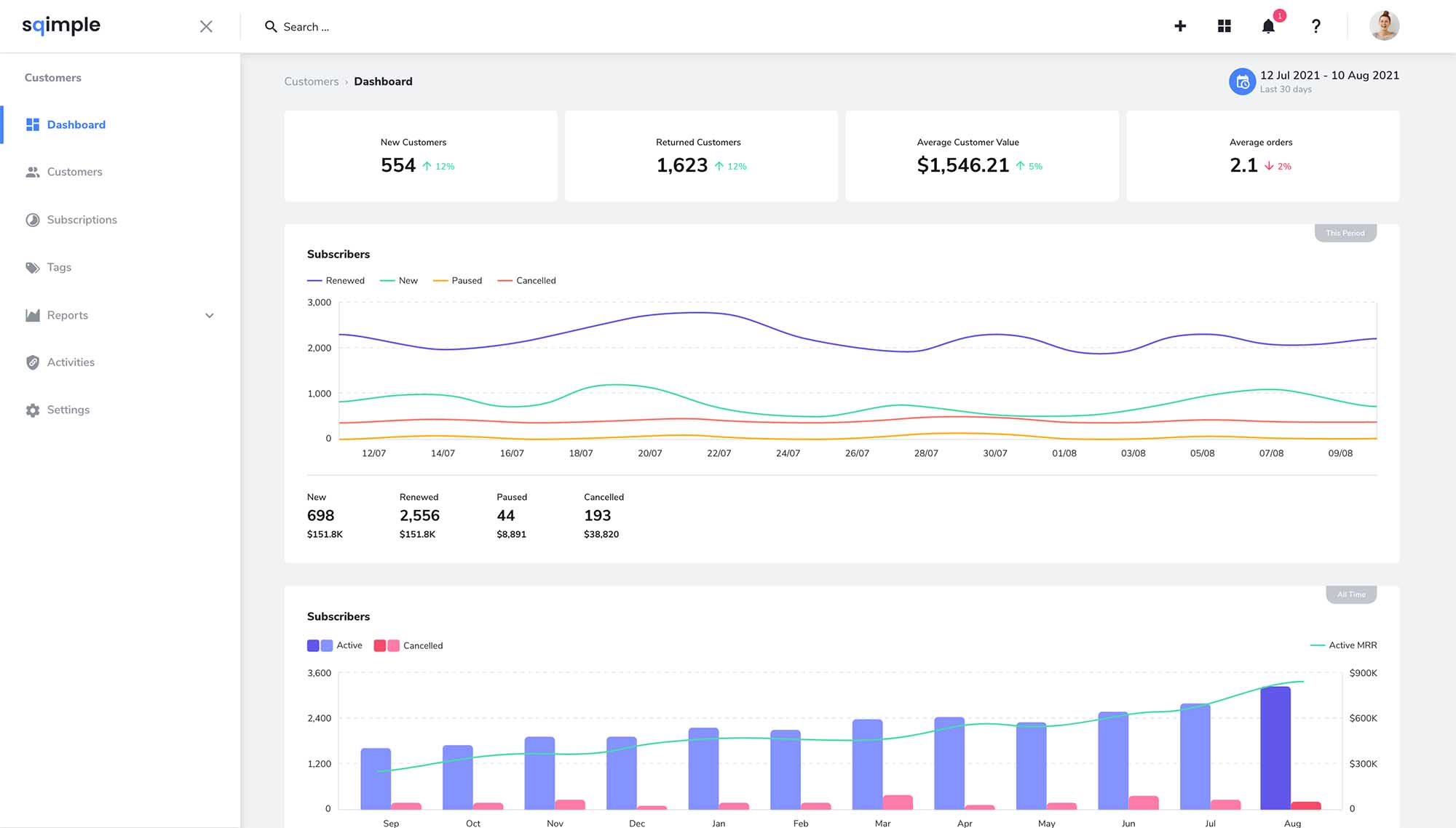 Custom Designed
Designed in collaboration with your team to ensure your brand shines online and your customer journey is optimised.
Content Management
Simple content management system to edit, adjust and add pages, blogs and products.
Customer Portal
Customer portals are built into Sqimple to provide a central hub to build loyalty and engagement with your customers.
SEO Ready
All the features built into the software to save 3rd party headaches.